FRIDAY
November 20
City Boys AllStars
This band is everything Blues, Jazz, Soul, R&B, and Rock, ought to be!
Featuring legendary session cats, Mikey Merola/Guitar/Leader),
Al Macdowell/Bass, Pete Levin/Keys, Nick Saya/Drums,
Daniel Sadownick/Percussion, Tony Kadleck/Trumpet, 'Blue Lou' Marini/Sax, Andy Snitzer/Sax, John Wheeler/Trombone, Angel Rissoff/Vocals,
Bill Kurz/Vocals, Horace Scott/Vocals
The City Boys Allstars' first album "Look Out Here We Come" was recorded in 1994 but not released until 2011. "When You Needed Me" their follow up studio recording was released in 2012. After a seventeen year hiatus the band had re-united. 
The band is everything blues, jazz, soul, r & b, and rock, ought to be!
Kadleck, MacDowell, Snitzer, and Soloff are Jazz players with numerous credentials. 
The late Lew Soloff, whose contribution will be missed, spent six years as part of Blood, Sweat and Tears. Marini and Malone were members of the original Blues Brothers and are also with the 

Saturday

 Night Live Band. Clores has been with The Black Crowes. Sadownick has played with Steely Dan.
The rhythm section of MacDowell and Saya provide the strong foundation that enables the soloists. The fabulous horn arrangements are provided by Kadleck, Malone and Marini.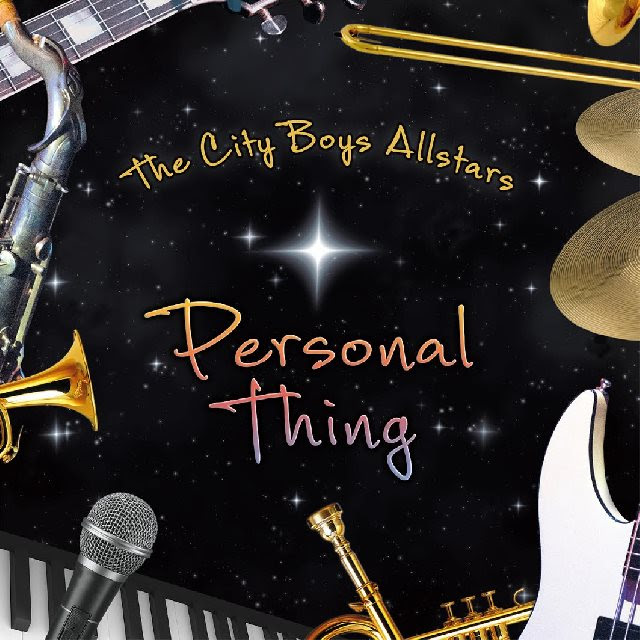 Onstage, the band's ability to communicate after a seventeen year lapse is testimony in itself. These are New York City's finest. 
"Allstars is a bit of a claim for any band, but if anyone can justify it, then it's The City Boys Allstars. After all, any blues fan with even a cursory knowledge of the genre will recognise the names…" - bluesmatters.com
The City Boy Allstars follow in the hallowed footsteps of such New York City Bands as Dreams, Blood Sweat and Tears, and The Blues Brothers. They mix blues, soul, jazz, and funk with horns and a lot of sweat.